AS/NZS 5377 E-waste Management System
Provide safe and environmentally sound collection, storage, transport and treatment of E-waste
About AS/NZS 5377 E-Waste Management System
The AS/NZS 5377 standard was developed by the Australian Government's Department of the Environment, and the New Zealand Ministry of Environment to provide a uniform approach to assessing e-waste management systems.
This Standard sets out principles and minimum requirements for the safe and environmentally sound collection, storage, transport and treatment of end-of-life electrical and electronic equipment in order to:
Maximise re-use and material recovery
Reduce or eliminate the amount of waste from this equipment going to final point of disposal operations such as landfill
Safeguard worker health
Minimise harm to the environment
The need for all organisations that are involved in e-waste recycling to be certified to AS/NZS 5377 arose from an operational review of the National Television and Computer Recycling Scheme (NTCRS), which was created to manage the ongoing stability of recycling systems as the volume of e-waste increases exponentially.
Quick Quote
Fill out the form below to find out more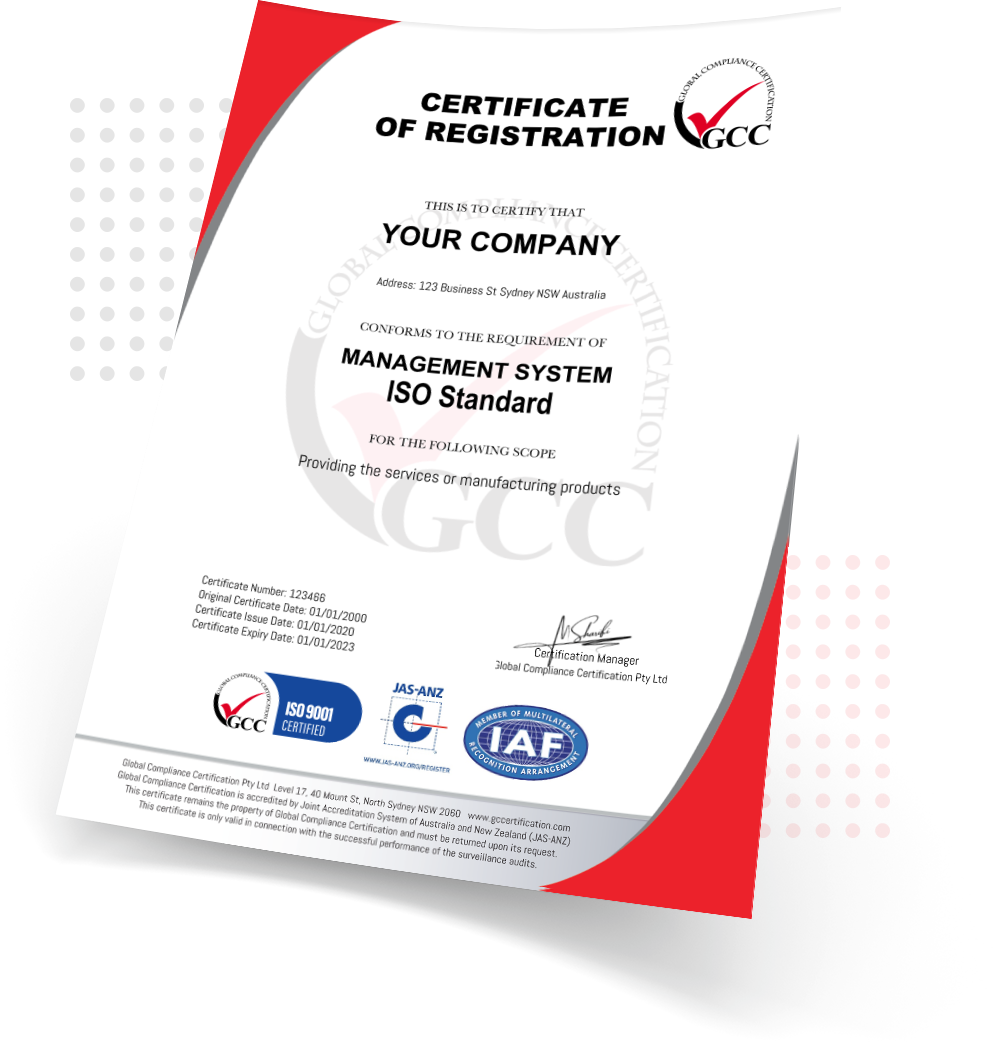 Focus of AS/NZS 5377
Provide guidance and minimum requirements for: Collection, Storage, Transport, Recycling Facilities, Resource Recovery, Disposal of End-of-Life Electrical and Electronic Equipment, Diverting it from Landfill
Develop, Implement and Maintain Management Processes
Give Confidence to Parties and Stakeholders when Benchmarking Performance
Benefits of AS/NZS 5377
Provides a Framework to Implement an Effective E-Waste Management System
Reduces the Hazards Associated with E-Waste Management
Reduces the Risk of Non-Compliance with Legislation and Subsequent Costs or Prosecution
Promotes E-Waste Management Best Practices
Reinforces Good E-Waste Management Behaviours
Improves your Brand Image and Demonstrates your Organisation's Commitment to the Environment
Increases your Access to New Customers and Business Partners
Improves Managing your Environmental Risks, Now and in the Future
Reduces Insurance Premiums, Waste Handling Costs, and Other Related Fees
Attracts Investment, Enhances Brand Reputation and Removes Barriers to Trade
Provides an Advantage over Competitors who are not Certified
Certification Process

Certification involves GCC assessing your organisation in order to ascertain that management systems meet the requirements of one or more recognised standards. Becoming certified to a nationally or internationally recognised standard is of great benefit to an organization. It improves overall performance, builds confidence within stakeholder groups and broadens the scope of new opportunity.
Frequently Asked Questions
GCC Training
Empower your team with our self-paced efficient training.
AS/NZS 5377 – E-Waste Recycling