National Disability Insurance Scheme (NDIS)
GCC is an Approved Quality Auditor for the NDIS practice standards. We offer both Verification and Certification Audits for NDIS providers.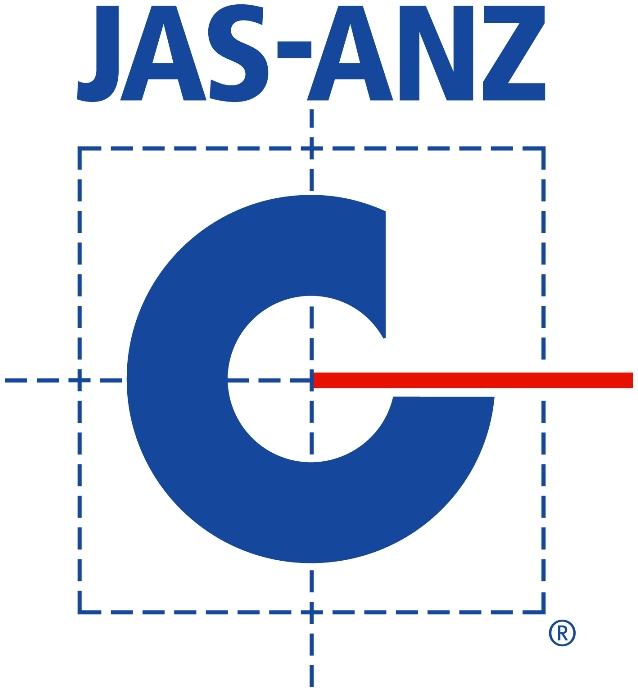 About National Disability Insurance Scheme (NDIS)
There are around 4.3 million Australians who have a disability. The National Disability Insurance Scheme (NDIS) provide more than $22 billion in funding a year to an estimated 500,000 Australians who have permanent and significant disability.
The National Disability Insurance Scheme (NDIS) connects people with a disability with services in their community, such as doctors, therapy, support, and care. People with a disability (participants) are connected with support services (providers) and provided with funding to access support.
About the NDIS commission
The National Disability Insurance Scheme (NDIS) Quality and Safeguards Commission (the "NDIS Commission") is the Federal Government regulatory body overseeing the administration and regulation of the NDIS.
GCC is approved by the NDIS Commission and JAS-ANZ to undertake quality audits against the NDIS Practice Standards. All functions related to approved quality auditors and the assessments are covered under the National Disability Insurance Scheme Act 2013 Act.
NDIS Quote request
Fill out the form below to recieve a quote shortly
The process to register as an NDIS provider
Registering as an NDIS provider allows participants to use their NDIS funding to access your services. Being registered means your business meets the quality and safeguard requirements of NDIS providers.
Complete the online application form
Send your Initial scope of audit to GCC (Approved quality auditor)
Undergo an audit with our experienced auditors
The NDIS Commission assesses your application and makes a decision
Receive your application outcome
What is the NDIS Audit?
The NDIS audit is an assessment of the of NDIS providers and their key personnel to deliver NDIS supports and services. GCC as your Approved Quality Auditor, firstly will check that the scope of audit is accurate and then will begin the audit process.
GCC auditors will complete their assessment in a way that takes your organisation's size and scale, and the scope and complexity of the services being delivered, into consideration. The auditor will work with you to help you understand the findings and give you the opportunity to ask and answer any questions. The auditor will submit the outcome of their audit to the NDIS Commission through an online portal.
There are two NDIS Audit pathways:
NDIS Verification Audit
The NDIS verification process is for providers who offer lower risk or lower complexity supports and services.
Many providers in this category are already subject to professional regulations from other bodies.
This is a desktop review of evidence as required by verification module.
NDIS Certification Audit
The NDIS Certification audit process is for providers offering higher risk or more complex supports. They must meet the requirements of the core module and supplementary modules for the supports they deliver.
The certification audit will include document reviews, site visits and interviews with NDIS workers and participants.
Verification and certification audits for NDIS providers
All registered NDIS providers must undertake a third-party quality assessment by way of either certification or verification against the NDIS Practice Standards. Providers delivering lower risk or less complex services undertake a Verification assessment to the NDIS Practice Standards.
Registration Groups – Verification vs Certification: Download PDF
NDIS
NDIS audit by Global Compliance Certification (GCC)
In general, audits play a key role in ensuring that companies and organisations achieve specific goals and maintain their integrity. Unbiased audits also expose both the strengths of a company and areas for improvement, which, once identified, can be analysed and addressed.
With Global Compliance Certification (GCC), you can expect a thorough, efficient and unbiased NDIS audit. With years of experience in implementing the NDIS audit process, GCC is an incredibly competent and professional auditor and partner for improvement.
Driven by integrity and impeccable professional standards
GCC operates on the principles of integrity and excellence, guided by strict adherence to laws, rules and regulations and to our own impeccable professional standards. By choosing GCC to be your NDIS audit partner — whether it's for a verification quality audit or certification assessment — you can be sure that we always operate according to a specific set of values that guide us in undertaking a fair, thorough, impartial and transparent NDIS audit process.
Our commitment to maintaining the highest ethical values in the conduct of our business has led us to become one of the most reliable, upstanding and efficient NDIS audit professionals and auditors involved in a range of industries.
An unmatched level of auditing experience
GCC's history of experience as a top independent certifying body for various management systems, including Quality, Safety, Environment, Information Security, Food Safety Systems accredited by the Joint Accreditation System of Australia and New Zealand (JAS-ANZ), has earned us a level of auditing expertise that's difficult to match.
Aside from being a trusted NDIS audit company, we also have the advantage of having provided certification services to various Government, Public and Private Sector Organisations.
Our core auditing team is made up of professional, highly experienced, certified, quality-focused auditors, analysts and technical experts trained in the rigours of the NDIS audit process. So, expect nothing but the best NDIS audit service from GCC — because we value the businesses of our clients as much as we do our own.
Quality service delivery
At GCC, we understand the importance of our role in the NDIS audit process — which is why we take ownership of every step and decision we make to assure transparency and impartiality every step of the way.
Whatever the outcome of an NDIS audit, you can expect our team to present it objectively, supported with documentary evidence with utmost care and meticulous attention to detail.
If you have any questions or concerns about the NDIS audit process at any point in time, especially before the conduct of an NDIS audit, we're ready to answer.
We're also cognizant of the fact that some clients find the NDIS audit process to be complicated. So before we even begin, we can explain it to you in detail so you know exactly what to expect.
For your next NDIS audit, get in touch with GCC and experience the difference.
Frequently Asked Questions
NDIS Audit process Questions
NDIS Audit Requirements Questions
NDIS Registration questions
Bespoke services
What Our Clients Say
My experience with my auditor Frann, was very pleasant. Thank you so much for your professionalism. I will certainly engage GCC for my next audit.
I've recently had an audit with Armin Eftekhari from GCC and I would like to highly recommend GCC especially Armin for the great work they do. Armin was highly professional and very knowledgeable

in his field. He made the process of the audit a very informative and supportive experience for us while acknowledging our efforts as a provider. Having an auditor with such approach further motivates providers to do even better with what they do. Many thanks to Armin and GCC.Kind regards,Laylan ShamdinDirectorBuilding Abilities Disability Services

read more
I would like to send great appreciation and positive feedback for our audit with GCC.Thank you for every team member who had participated during the process.We feel comfortable for the efficient

and effective communication between GCC staff and us.Special THANK YOU for Auditors - Shervin and MelThey are both very very professional and knowledgeable auditors. They delivered clear auditing structure and scientific procedures that minimising the confusion when we identifying what is the question, so that we could demonstrate our work quicker than usual. This made a smoother Q&A mechanism, therefore we felt less nervous and were able to present a better performance in the auditing.I am representing Helpie to appreciate your time and effort!We are looking forward to meet with you for our mid-term audit in 18 months.We would definitely recommend GCC to my friends.

read more
Feedback –I would like to thank the team at GCC for all the support and guidance provided to us throughout our audit journey. In particular, I would like to thank our lead auditor Mr Shari Ghobadi

for his patience, empathy and professionalism which led to a successful and stress-free audit.Overall it was a pleasure collaborating with GCC and I look forward to working with them in the future as well.Recommendations –I strongly recommend GCC to anyone looking for a professional, honest, and efficient organisation !

read more
Terrific experience! I would like to thank my lead auditor Shari Ghobadi for the excellent and efficient manner in which he conducted my NDIS certification audit for Specialist Behaviour Support. He

was extremely professional and knowledgeable. I would highly recommend GCC for the NDIS audit. Thank-you.

read more
GCC exceeded every expectation.Their Administration staff eliminated any apprehension and uncertainty I held with prompt and reliable guidance throughout the entire process.Their Auditor's

comprehensive knowledge and expertise, even with my company's specific requirements, was outstanding.Engaging GCC's services helped me develop a confident understanding of my business and quite a positive outlook from hereon.

read more
GCC is very professional and efficient when it comes to audit. We used GCC for our company NDIS registration audit and found them to be very effective and efficient. We passed our audit thanks to

GCC! Highly recommend them!

read more
I highly recommend GCC for NDIS audit. Good customer service and overall very informative experience.
We have thoroughly enjoyed working with GCC and our lead auditor Rob for the past two years! He is making the process a lot less daunting and is great at understanding your business. The standards

are applied to your systems and style of work, rather than putting all companies within the same square box! Looking forward to working with GCC and Rob in coming years.Would highly recommend GCC to anyone wanting to achieve and maintain their ISO certification.

read more
Our Auditor Abdullah was very thorough and informative with comments on how we can still do better and how our Integrated Management System can help us grow.
Our Auditor, Mosta Ashena, is very professional and highly knowledgeable in his craft. He made sure that applicants to become NDIS Provider have the right knowledge and skills before recommending to

NDIS Commission for approval.Thank you GCC and Mosta and we are looking forward to our midterm audit.God bless!

read more
Over the past few years we have had GCC complete our HACCP audits.Their professionalism, communication and knowledge was outstanding.Special thanks to our auditor Abdullah for his time with us.
I received excellent customer service from GCC team before, during and after my audit exercise. They were professional in their communication and business conduct.In terms of cost, I got value for

money. I did shop around before I choose them. I found GCC affordable without having to wait for a long time for audit appointment.I confidently recommend GCC for your NDIS provider audit, and you will never regret you did.

read more
Highly recommend with 5 stars for their professionalism and outstanding communication throughout the Audit. Many thanks to the Lead Auditor - Joven Mercado and Certification Co-ordinator - Priscilla

Bonella for their outstanding effort and service.

read more
We have had a wonderful experience with GCC as we go through the NDIS verification process. We have used GCC twice now and on both occasions they have provided a high quality service. Their

communication is next to none, with quick informative replies.Their service is always positive and friendly yet professional and helpful.I would highly recommend GCC to anyone in need of this service.

read more
All staff, managers, and auditors have effective communication, oriented and innovation. Enjoyed working with GC Certification and thank you for your professional nature. I recommend GC

Certification for now and the future.

read more
Thank you to GCC (Jo and Mandana) for your professionalism, kindness, excellent feedback and sense of humour that lightened up a super stressful time. I don't think anyone looks forward to 'audit

day' but you certainly made it much less stressful. Thank you!

read more
My auditors were both lovely. I learnt soo much from my audits. I am guaranteed I will be improving myself from their feedback. Great service !!
I am very happy working with GCC from the day one I have contacted and their communication was excellent on every phone call or on enquiry.The auditors were excellent and I will highly recommend

for JO Gray and Mosta.

read more
We had Mel Peka as our auditor. We highly recommend her for her professionalism, attention to detail, and at the same time, being lovely and supportive to make us at ease during our audit. She is

very customer focused and full of knowledge that she shared with us as well.

read more
I would like to thank the team at GCC for their services. In particular, I would like to thank my lead auditor Faz.Faz was extremely patient with me and explained all the requirements for the audit

well before the audit date.He was able to explain in simple terms what documents were needed and why they were needed. For anyone wanting to get an audit done, I would highly recommend you get into contact GCC.Thanks again GCC and I'll definitely be back for my next audit.Abdi

read more
Absolutely fantastic service, in particular from auditors Faz and Sladjan who were incredibly professional and understanding, as well as Kath who was very accommodating. Will definitely be going with

GCC again, and requesting Faz and Sladjan again if possible, as well as recommending GCC to the other providers I work with.

read more
Very pleased with the services of GCC. Extra special thanks to our auditor Mel Peka who has been instrumental in the success of our NDIS journey as a provider. Mel has been so supportive from the

start. She constantly communicated to us, guided us thru until the lead up to the audit. She allayed our anxieties and has been profoundly helpful and we are so blessed to have been audited by her. Much respect to the team and esp to Mel who has showed true professionalism . She has certainly changed our outlook / perpective about audit and made us feel supported, wittingly challenged and most importantly she has provided us emotional support that helped us prepare for what we considered one of the biggest milestones of our journey as a provider. So blessed to have chosen GCC and highly recommended to providers for ndis registration audit.

read more
Excellent services. Timely & informative communication. Had a wonderful audit experience. Thank you so much Emma, Jasmine and everyone at GCC.
Very supportive, explained very well and very personable approach. Thank you
Working with GCC has been easy and quick.The auditors I worked with were great; performed very thorough work and in a collabrative way.With good preparation of policy/procedure/form documents,

ensuring a sound understanding of how these relate to Practice Standards andQuality Indicators - you will make the work of your GCC auditor easy and will lead you to a successful outcome.

read more
We highly recommend Global Compliance Certification for auditing. We had a wonderful experience with the whole team. Staff are very professional and easy to communicate.
Global Compliance Certification (GCC) provided high quality support and service throughout the whole audit process. They were very knowledgeable and put everyone at ease. I couldn't recommend them

highly enough.

read more
We had the pleasure of working with Global Compliance Certification. We found the staff to be reliable and totally customer service focused. Our work was carried out in a timely manner. We highly

recommend this company.

read more
Veronica and her team of Auditors were a pleasure to deal with. They made the NDIS Audit process smooth and informative. I will definitely be back to GCC for my next Audit is 18 months.