Information Security
ISO 27001
Learn the essentials of Information Security Management
System
Information Security Management System – ISO 27001 Courses
ISO 27001 is an international standard for information security management systems (ISMS) that specifies the requirements for establishing, implementing, maintaining, and continually improving an organization's information security management system. This standard provides a framework for managing and protecting sensitive information, such as financial data, intellectual property, and customer information, against a wide range of threats and vulnerabilities.
Our experienced and highly qualified team of auditors and trainers offer a range of ISO 27001 training options to suit organisations of all shapes and sizes.  Our online, flexible training includes our exclusive 2-hours introductory sessions, through to Exemplar Global Recognised Lead Auditor programs.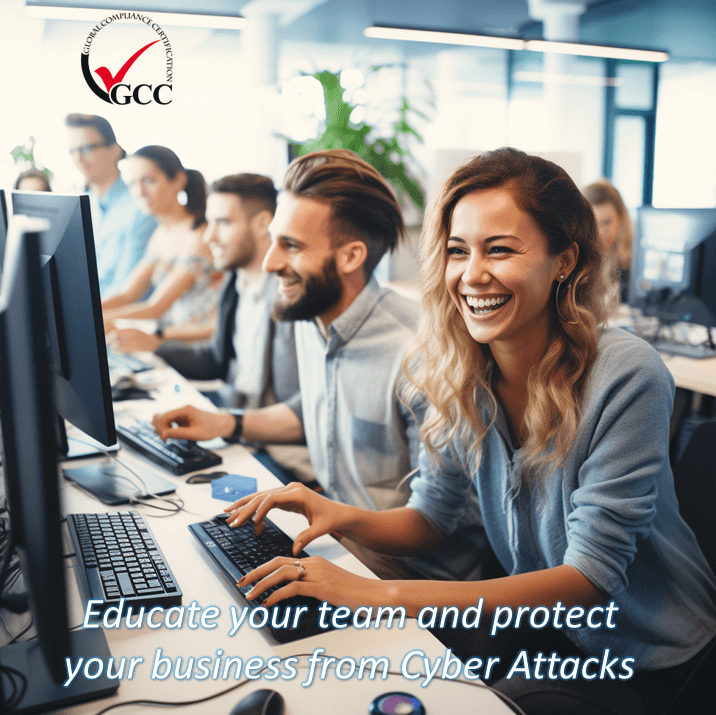 Information Security Awareness Training
The Information Security Awareness course provides the user with the necessary knowledge and skills to protect themselves & their organisation from various cybersecurity threats. It covers a range of topics, from phishing and malware to password management and safe browsing. Special emphasis is placed on laws and case studies to make the content more relatable.
Course Overview:
 Title: Information Security Awareness
 Duration: 40 Minutes
 Delivery: Online and Self-paced
 Who should attend: Everyone who has access to data and information
 Level: Basic/General
 Price: $85
Recognition:
Certificate of Completion issued by GCC Training
Frequently Asked Questions
Why Us?
Why train with GCC
International recognition
Our courses are based on international standards, and our organisation is a leading international provider of management systems training.

We understand that life is busy, that's why all our courses are online and self-paced to fit around your schedule.

Our courses are built on the knowledge and skills of our team of highly qualified and experienced auditors. Each course includes practical examples, sample documents and learning materials to reinforce learnings.