NDIS Audit – Certification

GCC is an Approved Quality Auditor for the NDIS practice standards. We offer both Verification and Certification assessments for NDIS providers.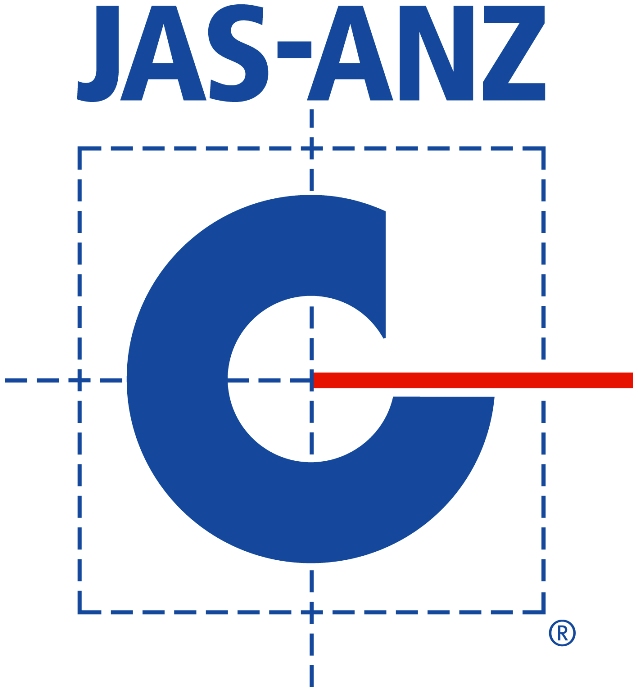 About the Certification audits
Providers requiring a certification audit provide more complex or higher risk supports and services. In a certification audit, providers are assessed against the NDIS Practice Standards which may include assessment against the core module and any supplementary module relevant to the type of support they deliver. The registration requirements outline the compliance requirements for the core and supplementary modules by registration group.
Assessment includes core capabilities, such as risk management, delivery of supports, the delivery environment and governance and operational management.
NDIS providers that deliver services and supports within the High Intensity Daily Personal Activities registration group will be assessed against the High Intensity Skills Descriptors.
GCC Auditors will complete the certification audit for providers, and the audit will include document reviews, site visits and interviews with NDIS workers and participants.
Quick Quote
Fill out the form below to find out more
The certification process
Stage Two Audit and Report
Read more
This on-site audit follows the plan that was agreed upon in stage one. The visit may include any or all of the following depending on the type of business: 
Review of documents 
Observing work practices 
Evaluating systems and processes 
Interviews with employees 
Interview with participants* 
If there are serious issues discovered during the visit, please be advised that the auditor is under obligation to report these concerns immediately to the Commission and to the appropriate authorities, including the Police, should the non-conformities be of a criminal nature or other similar scenario that requires immediate action. 
Upon completion of the visit, your auditor will provide you with preliminary findings in the form of an audit summary. The detailed report is due within seven days of the audit date. 
You can review and give feedback on the report before GCC submits it to the NDIS Commission. This submission must be made within 28 days from the date of the audit. 
Your report will then be assessed by the Commission and you will be advised of the outcome. 
*NOTE – If you do not have any participants, you may undergo a Provisional Certification.  This is an assessment of your documentation and readiness to start providing NDIS services. After a provisional audit, you will need to undergo full certification within 18 months of registration.
Certificate of Registration
Read more
The decision is made by the NDIS Commission, and you will be notified directly from them. 
If you are successful: 
You'll be given your Certificate of Registration which confirms the details of your services and/or support that your business offers, the period of your registration and any additional information relating to maintaining your registration. 

Your business will be added to the Provider Register so that participants can view and engage you for services 

You will be required to recertify in three years' time, and require a mid-term audit in between then and your registration confirmation 
If you are unsuccessful: 
You may contact the Commission and request that your application be reviewed. This request must be made within three months of you receiving the decision. 
Read more
Registered NDIS providers must complete another audit within 18 months of your certification date. This is a health check to ensure your compliance or identify any areas which may impact your certification. GCC will contact you 3 months prior to the midterm due date to organise the midterm audit.
What are the NDIS Practice Standards?
The NDIS provides Practice Standards which specify the quality standards each provider must meet for approval. The most up to date information about practice standards can be found here.
The NDIS Practice Standards consist of a core module and several supplementary modules that apply depending on the types of supports and services you deliver and your organisational structure.
Each module has a series of high-level, participant-focused outcomes for each outcome in the modules, the NDIS Commission has prepared quality indicators that approved auditors use to assess compliance with the NDIS Practice Standards.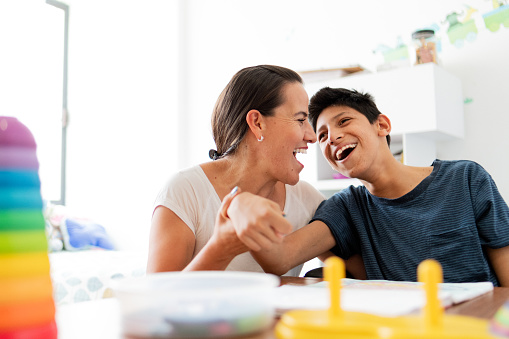 Core module
The core module covers:
Rights of participants and responsibilities of providers
Governance and operational management
The delivery of supports, and
The environment in which supports are delivered.
The Supplementary modules are:
High intensity daily personal activities
Specialist behaviour support, including implementing behaviour support plans
Early childhood supports
Specialised support co-ordination, and
Specialist disability accommodation.
Which Modules are applicable to me? 
Your 'Initial scope of audit & self-assessment summary' provided by the NDIS lists this. 
Preparing for your Certification Audit
The NDIS Commission provides resources to assist with your preparation for a certification audit. 
GCC also provides the following documents prior to your audit:  
A pre-audit checklist 
Qualifications guide with the requirements for each occupation
Frequently Asked Questions
NDIS Audit process Questions
How quickly can I get an NDIS provider audit?
Our flexible booking approach means we're ready when you are. Our NDIS Coordinator will talk to you about the requirements you need to meet for a successful audit. We will provide you with the information you need to prepare for the audit and only then schedule a date.
This allows us to book you in quickly, once we know you are ready.
Will your auditors come to me?
We strive to use local auditors to save our clients unnecessary costs. We have auditors in Sydney, Melbourne, Brisbane, Perth, Adelaide, Newcastle, Wollongong, Bendigo, Ballarat, Gold Coast, Sunshine Coast, Geelong, Mornington Peninsula, and other regional areas.
How long until I receive my certificate of registration?
The NDIS Commission will undertake a formal assessment in accordance with internal procedures and legislative requirements. They will be in contact with you if there is any further information required to assist the NDIS Commissioner in making the final decision.
There is no legislated timeframe regarding finalising an application after audit report has been received. This all depends on the complexity of each application. The Commission are working on case-by-case basis to finalise each application accordingly with due process.
The NDIS Commission will email you the outcome once your application is processed and a decision made.
They are processing a high volume of applications and ask for your patience. 
If you wish to enquire about the status of your application, please contact the NDIS Commission directly – 1800 035 544
If they request any additional information from us, we will keep you updated so you are aware of the progress of your application. 
NDIS Audit Requirements Questions
What do I need to provide?
A comprehensive checklist will be provided to you if you decide to undertake your audit with GCC. 
You will also have an NDIS Audit Coordinator to assist you with any questions you have. 
As auditors, we are unable to provide you with templates or policies, etc., but we can guide you in the right direction if you have a question about how to meet the requirements. 
The focus areas of the audit will be:
Policies and procedures (systems) to meet the NDIS Practice Standards and Quality Indicators relevant to your scope.
Worker Screening documents and evidence of appropriate qualifications (where applicable)
Business insurance
What qualifications do I need to be an NDIS provider?
The required qualifications for each occupation group are set by the NDIS Commission and consider professional registration requirements and the industry requirements.
The last pages of the document outline the qualification required for each registration group. As you scroll up you will see what evidence the auditor will need to sight to evidence the qualifications.
What is the difference between Level 1, Level 2 & Level 3 Support Coordination?
Level 1 and 2 support coordination fall under registration group 0106 – Assistance in coordinating or managing life stages, transitions, and supports. This registration group does not have any mandatory qualifications or memberships to be able to deliver supports and falls under the Core Module standards. Providers must demonstrate suitability by meeting the Core Module Practice Standards and Quality Indicators. Auditors will consider how the provider is managing any potential risks associated with the delivery of this support/service and any specific opportunities for improvement.
Level 3, known as 0132 Specialist Support Coordination, is a specialised registration group centred around complex participant needs and circumstances. Typically, Social Workers and Psychologists are approved however each submission is subject to individual assessment of qualifications, memberships, and professional development by the Commission. Providers must demonstrate suitability by meeting the Core Module and Module 4 Practice Standards and Quality Indicators. Auditors will consider how the provider is managing any potential risks associated with the delivery of this support/service and any specific opportunities for improvement.
NDIS Registration questions
Bespoke services
What Our Clients Say
There is no one else we would trust other than GCC. Thank you for the lovely experience we have had in both our audit for registration and our mid-term audit. We are grateful to the professional and

friendly team who made this process a smooth one. You have offered service like no other, and your competitive prices are a bonus! Thanks again, and see you next time!

read more
My first experience with auditors in my effort to becoming registered with NDIS have been highly positive. GCC's clear pathways that were reinforced from my initial contact with them through to the

manager of GCC have been consistently helpful with a great advice and guidance. As a result of their support and recognising the high level demands that will follow with the service scope of my business of early childhood supports and specialist coordination, I was able to create a service where I am now able to employ staff rather than be a sole trader. The icing on the cake was with the auditor (Susan Hickey) who not only used the audit process that meets the NDIS Quality and Safeguards Standards, but her support and guidance was exemplary by the way that can only add value to my services. I appreciated greatly her genuine interest in finding out about my skills and abilities which only demonstrated further my ability to undertake Early Childhood and Specialist Support Coordination. I want to commend Susan for her highest-level professionalism complimented by her expert skills and abilities, as well as her affirmation and validation. Thank you Susan for your contribution to the development of Allied Developmental Care. I will never forget you.

read more
GCC team is very professional, responsive and supportive.I would definitely recommend "Saeed" from GCC to anyone looking for high quality and professionals auditors with reasonable cost.
Gcc Auditor sent me what was required before the audit and I knew what to expect. She was professional and thorough. Gcc price is the best compared to the market and also they submit the report to

NDIS without delay. I would recommend them if you're looking for Auditor.

read more
GCC made the auditor process smooth. GCC was professional and explained the whole process. I recommend GCC.
K Plus M team can highly recommend GCC as they were highly professional, highly experienced in the industry, and highly efficient. The GCC team (no exception) is very responsive and very helpful

throughout the process. Great customer service.

read more
Book my Audit around two weeks ago. GCC was very responsive towards my email and queries I had. Especially Eliza from admin team was so cooperative and helpful throughout my audit. She guided me from

the beginning to the end, does not matter how many times I called her or email her and it was same with Auditor as well. Much appreciated.The auditor was well educated and fully formed. Auditor emailed me with all the required documents and gave me time to complete all the paperwork and get all the NDIS orientation certificates and training certificates ready. Once everything ready it was smooth and easy.I would certainly recommend Global Compliance Certification (GCC) for its good interaction, assistance, expertise, and compassionate staff.

read more
Great materials. easy to follow and understand. %100 recommended.
I can highly recommend Global Compliance Certification for your next Integrated Management System audit. They are a team of highly skilled and professional auditors.
I Highly Recommend GCC For The High Quality Of Their Services.Our Audit Process Was Very Smooth And Professional In All Stages.Also I Had Great Experience With GCC Training, Thanks For Your

Valuable Training Courses And Resources.

read more
A professional and thorough company for all your accreditation requirements. A pleasure from making an appointment to audit, they are very knowledgeable and friendly. Thank you for your services.
GCC were easy to contact and friendly to work with. They provided clear instructions and demonstrated a willingness to provide support throughout the audit process.
SSH Group are very pleased with our engagement of GCC for ISO compliance. We have found the navigation through all audit stages of ISO certification to be smooth with GCC and commend the team in

general, and Gary in particular as being very professional, experienced, efficient and friendly. We are happy to continue our relationship with GCC and would recommend them to our clients and partners.

read more
Business Development Team
dedicated supports and professional audit. Very helpful team. Effective and efficient manner. Highly recommended. Competitive quote provided as well (that is why it is chosen vs. other providers)
GCC was very helpful prior to audit. Eliza took the time to explain key information regarding NDIS and audit process . Once I booked the audit GCC was proactive , great customer service and all

emails were well documented and organised. Hamed conducted my audit. Prior to my audit he was helpful with any questions or concerns I had . My audit day went really well and Hamed was very well spoken and had a friendly approach which helped remove any stress associated with completing a provisional audit . Many thanks for making this experience into becoming a new NDIS Registered Provider a great one!! The pricing for this audit was reasonable compared to some other quotes I received.Overall, great communication, great organisation skills and great customer service . I look forward to working with GCC for any future audits !RegardsManal

read more
I completed my NDIS Certification Audit on Friday 23 April 2021 and as terrified as I was of the process, the management (Mousa Sharifi) and auditors (Shari Ghobadi and Tania Raar), who conducted the

audit were absolutely wonderful every step of the way. I am very grateful for the successful outcome of my audit, however more than that, I am most grateful to this amazing GCC team and will recommend them to any provider out there seeking to obtain their NDIS Certification. Thank you.

read more
Professionalism, supportive, clear communication of expectations and excellent customer service is the experience received when using GCC.Staff experience and skills were exceptional, ranging from

sales, management and auditors.

read more
Sahar 🙂 and Hamid 🙂 were very professional, extremely patient and very kind to me during all aspects of my Audit. I was a little nervous and they ensured I was okay and we managed to get through

my Audit wonderfully. Thank you Sahar and Hamid 🙂 you were both very understanding in the lead up to my Audit and also during my Audit - you both made me feel very comfortable and relaxed.

read more
Staffs were very responsive and professional. Would love to work with them again.
Moussa and his team of auditors always provide a friendly and professional approach during their audits. They are happy to do workarounds to the schedule based on our operating requirements of the

day. Their findings provide clear guidance to any area we may need to address at the time of the audit. Its always a pleasure to have Moussa and his team around.

read more