NDIS Audit – Midterm
It is a requirement of maintaining your NDIS registration to undertake your midterm audit by the due date.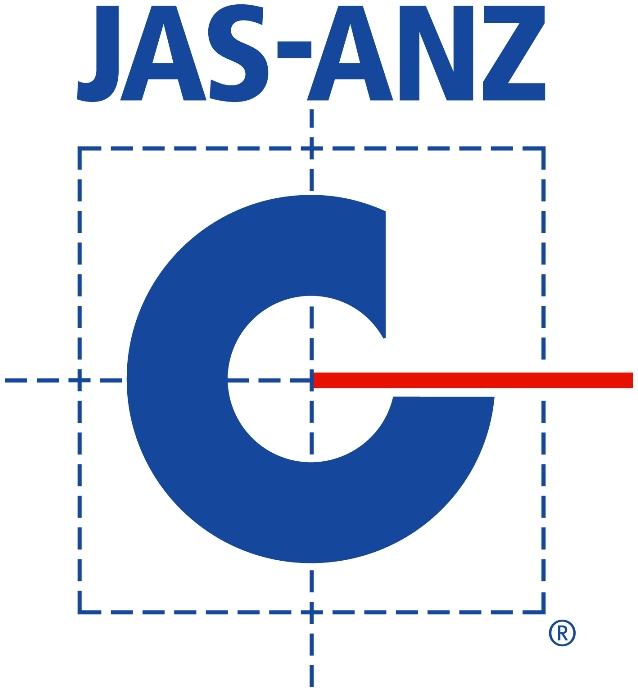 About the NDIS Mid-term audits
Registered NDIS providers are required to undertake a mid-term audit within 18 months from the date of registration as shown on the certificate of registration. Completing the midterm audit by the due date is a condition of maintaining your registration as an NDIS provider. The mid-term audit will assess how you are implementing your services to NDIS participants and how you are continuing to meet the requirements of the NDIS Practice Standards and Quality Indicators. This usually involves interviews with participants and staff, as well as file and documentation review.
The NDIS midterm audit is a great opportunity to check how your business is going, and if there are any improvements that can be considered.
Your midterm audit due date can be found when viewing your registration record in the NDIS Quality and Safeguards Commission's Provider Portal. The due date is calculated as 18 months after your registration date and occurs halfway through the 3-year registration cycle. If you're not sure when your midterm audit is due, feel free to contact GCC and our friendly team are happy to help.
If GCC completed your previous audit, we will reach out to you prior to your midterm audit to remind you it is coming up and provide you with a form to complete to gain some updated information about your business so we can provide you with a quote.
If you're new to GCC we're also happy to help! Simply contact us and provide us with some information and your previous NDIS audit report so we can discuss your audit requirements with you.
GCC will then work with you to schedule a date for your midterm audit, considering your due date and audit requirements.
NDIS Quote request
Fill out the form below to recieve a quote shortly
The Midterm Audit Process
NDIS Midterm Audit Process – Preparing for your Audit and required documents
This short video (2 minutes) explains NDIS Midterm audit process and how to be preared for this audit.
Play video
Frequently Asked Questions
What happens if I don't complete my mid-term audit by the due date?
As undertaking a mid-term audit is a condition of your NDIS registration, failure by a provider to meet this requirement may result in your organisation being in breach of a condition of registration. The Certificate may be suspended, withdrawn, or cancelled for a limited period or permanently.
What do I need to prepare for my mid-term audit?
You will need to demonstrate that you are continuing to meet the requirements of the NDIS Practice Standards and Quality Indicators and your obligations as a registered provider. This will involve an assessment of your NDIS policies/ NDIS procedures and completed files or documents. The audit will also involve interviews with staff members and participants who consent to participate in the audit. You may wish to review your previous audit report to assist in your preparation and ensure any outstanding non-conformities from your previous audit have been addressed.
Will I have the same auditor complete my audit as last time?
For consistency we endeavour to assign the same NDIS auditor that completed your first audit where possible, with consideration to auditor availability and location, as they have an understanding of your business from the previous audit. For this reason, we encourage you to begin planning your midterm audit early and schedule your NDIS audit in advance to ensure your preferred auditor is available. If you would like to request a different auditor completes your midterm audit, please feel free to let our scheduling team know when arranging your audit date.
Bespoke services
What Our Clients Say
Thank you to GCC (Jo and Mandana) for your professionalism, kindness, excellent feedback and sense of humour that lightened up a super stressful time. I don't think anyone looks forward to 'audit

day' but you certainly made it much less stressful. Thank you!

read more
Auditing with GCC was an awesome experience. Auditors were knowledgeable, open minded and highly professionals.End of the audit we could able to learn more about NDIS expectations and we were

highly motivated to provide our services with confidence to our community . Auditors Mosta Ashena & Saeed Ghobadi are highly recommended 👌 .

read more
My auditors were both lovely. I learnt soo much from my audits. I am guaranteed I will be improving myself from their feedback. Great service !!
We couldn't have asked for better auditors. The level of communication was outstanding.Thank you, Mr Shari and Mr Saeed Ghobadi you were both an absolute pleasure to deal with. Hope you will be

available for our next audit. Highly recommended.

read more
I am very happy working with GCC from the day one I have contacted and their communication was excellent on every phone call or on enquiry.The auditors were excellent and I will highly recommend

for JO Gray and Mosta.

read more
We had Mel Peka as our auditor. We highly recommend her for her professionalism, attention to detail, and at the same time, being lovely and supportive to make us at ease during our audit. She is

very customer focused and full of knowledge that she shared with us as well.

read more
I would like to thank the team at GCC for their services. In particular, I would like to thank my lead auditor Faz.Faz was extremely patient with me and explained all the requirements for the audit

well before the audit date.He was able to explain in simple terms what documents were needed and why they were needed. For anyone wanting to get an audit done, I would highly recommend you get into contact GCC.Thanks again GCC and I'll definitely be back for my next audit.Abdi

read more
Absolutely fantastic service, in particular from auditors Faz and Sladjan who were incredibly professional and understanding, as well as Kath who was very accommodating. Will definitely be going with

GCC again, and requesting Faz and Sladjan again if possible, as well as recommending GCC to the other providers I work with.

read more
Very pleased with the services of GCC. Extra special thanks to our auditor Mel Peka who has been instrumental in the success of our NDIS journey as a provider. Mel has been so supportive from the

start. She constantly communicated to us, guided us thru until the lead up to the audit. She allayed our anxieties and has been profoundly helpful and we are so blessed to have been audited by her. Much respect to the team and esp to Mel who has showed true professionalism . She has certainly changed our outlook / perpective about audit and made us feel supported, wittingly challenged and most importantly she has provided us emotional support that helped us prepare for what we considered one of the biggest milestones of our journey as a provider. So blessed to have chosen GCC and highly recommended to providers for ndis registration audit.

read more
Excellent services. Timely & informative communication. Had a wonderful audit experience. Thank you so much Emma, Jasmine and everyone at GCC.
Very supportive, explained very well and very personable approach. Thank you
Working with GCC has been easy and quick.The auditors I worked with were great; performed very thorough work and in a collabrative way.With good preparation of policy/procedure/form documents,

ensuring a sound understanding of how these relate to Practice Standards andQuality Indicators - you will make the work of your GCC auditor easy and will lead you to a successful outcome.

read more
I highly recommend GCC, they were very professional during the audit process. As a new provider we learned and were able to improve our internal processes. Special shout out to Shari - our auditor

who made the whole process simple and easy to understand.

read more
We highly recommend Global Compliance Certification for auditing. We had a wonderful experience with the whole team. Staff are very professional and easy to communicate.
GCC is to be congratulated on a well presented, highly articulate and exacting team.Comforting Home Care recently undertook a provisional audit in preparation for providing a service to people with

disabilities under the NDIS.The GCC team represents among the highest levels of customer service we have experienced. We can't speak highly enough about the process followed by GCC. The Lead Auditor was engaging and encouraging in the meeting of service standards and their application to given situations in the audit process. She detailed and provided a clear explanation of issues that needed elaboration. Furthermore, we have been challenged to complete and finalise the outstanding areas that arose in the audit.Thank you GCC for finalising the CHC audit.We recommend the Global Compliance Certification unreservedly.

read more
Comforting Home Care Pty Ltd
Global Compliance Certification (GCC) provided high quality support and service throughout the whole audit process. They were very knowledgeable and put everyone at ease. I couldn't recommend them

highly enough.

read more
We did our provision audit with GCC in Feb 2020 and completed our Mid-term audit with them again last week. Safe to say we will be doing our next audit with GCC as they are an absolute pleasure to

deal with!Thanks again to the team for making this such a smooth process for us!

read more
We had the pleasure of working with Global Compliance Certification. We found the staff to be reliable and totally customer service focused. Our work was carried out in a timely manner. We highly

recommend this company.

read more
Veronica and her team of Auditors were a pleasure to deal with. They made the NDIS Audit process smooth and informative. I will definitely be back to GCC for my next Audit is 18 months.
I was little apprehensive prior to the first stage of the audit not knowing exactly how it would transpire. I was please at the amount of pre information I received and the level of explanation of

the process and what they would look at. The auditor had investigated our system prior to the audit and the question-and-answer session went smoothly. Before starting the process, the auditor made us feel comfortable and relaxed and spent time understanding the nature of our business. The overall experience was good and very positive for us and we recommend GCC to any other organisation considering their services

read more