NDIS Audit – Renewal
Recertification and Reverification
When your registration is due to expire, you will need to undertake a Re-certification or Re-verification audit to renew your registration.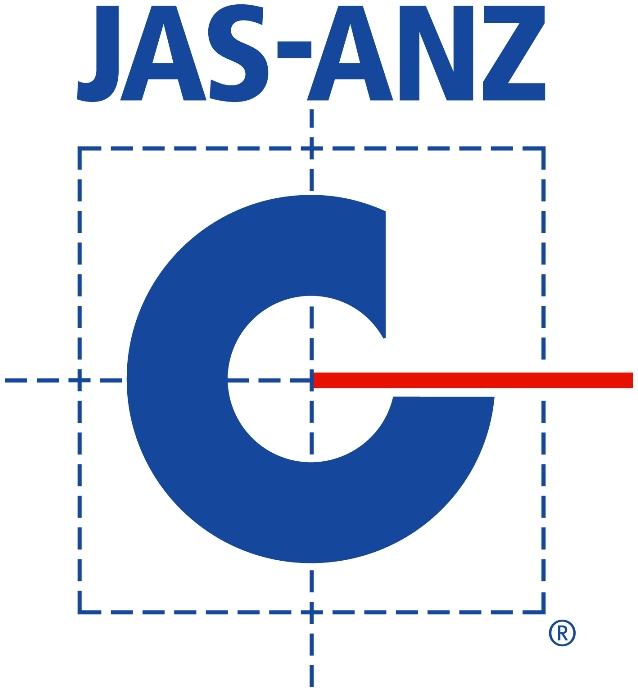 About the NDIS Re-Certification and Re-Verification Audit
The registration cycle for NDIS Providers is 3 years long. Your registration expiry date is located on your certificate of registration received by the NDIS Commission. To continue being a registered NDIS Provider and continue claiming NDIA payments, you must apply to renew your registration and undertake another audit before the expiry date.
When your NDIS registration is due to expire, the NDIS Commission will send you a reminder email roughly 6 months before expiry with instructions on how to complete your renewal application in the portal. Please follow these instructions carefully to complete your renewal application.
Renewing your NDIS registration is an ideal time to review your scope of services and consider any additional supports or services you might like to add. When completing the renewal application, you can add or remove any registration groups from your scope. It is also important to ensure all information is up to date including key personnel details, head office address and any outlet addresses. If there have been changes to the above information, you can update this when completing the renewal application. If you require any assistance with the renewal application, please contact the NDIS Commission directly.
Once you have completed your application, you will receive an "initial scope of audit" document that you can provide to GCC to give you a quote and discuss your audit needs with you. The recertification or reverification audit is similar to an initial NDIS certification or NDIS verification audit, and also looks at the continued effectiveness of the service as a whole and how you intend to improve the service and maintain its quality.
The Re-certification audit will assess how you are meeting the NDIS Practice Standards and Quality Indicators relevant to your scope, and involves your auditor assessing your documented systems, interviews with staff and participants as well as file reviews to witness how the services are being implemented. Your recertification audit will occur in 2 parts – stage 1 is a desktop document review that is completed remotely, and stage 2 is an onsite visit to your location to assess how you are implementing the service.
The Re-verification audit will assess how you are meeting the requirements of the Verification Module in the NDIS Practice Standards and Quality Indicators and incorporates a desktop document review completed remotely.
To complete your NDIS Renewal Application, log in to the NDIS Quality and Safeguards Commission's Provider Portal here. If you require assistance completing your application please refer to the NDIS Commission's Quick Reference Guide here or contact the NDIS Commission directly. 
NDIS Quote request
Fill out the form below to recieve a quote shortly
The Registration Renewal Process
NDIS Renewal; Re-Certification or Re-Verification
Preparing for your Audit and required documents
This short video explains NDIS Renewal process and how to get prepared for NDIS Re-Certification or Re-Verification audit.
Play video
Frequently Asked Questions
What happens if I don't complete my recertification or reverification audit by the due date?
If you don't complete a NDIS renewal application and complete your audit by the deadline your registration is at risk of expiry. If your registration expires, you will not be able to claim NDIA payments for services. To avoid the risk of your registration expiring, ensure you complete your renewal application and contact GCC to arrange your audit as soon as possible, approximately 6 months prior to the expiry date of your certificate. If you would like to retain your NDIS registration but believe you will have difficulty completing the audit by the deadline, please contact us for assistance.
See NDIS Legislation, rules and policies here.
Why do I have to undergo another audit, and will the recertification/reverification audit be as detailed as the first audit?
As the NDIS Commission's registration cycle is 3 years long, when your registration is due to expire, you are required to undergo another audit to renew your registration for another 3 years. While another audit requires time and preparation, it is a great opportunity to assess how your business is going and if there are any improvements you can make to the service. GCC's auditors are highly experienced in the industry and can provide valuable feedback to help improve your business and help you succeed in the future. The recertification/reverification audit is a full assessment against the relevant NDIS Practice Standards and Quality Indicators.
When will I receive my updated certificate of registration?
Once your audit report has been submitted by GCC, we do not have any oversight or control of the processing of your application. Your application will be assessed by the NDIS Commission and you will be notified when a decision has been made and provided with a copy of your new registration certificate, with a new expiry date. Your registration will remain active while the NDIS Commission are assessing your renewal application.
Bespoke services
What Our Clients Say
The quality offer for GCC is consistently outstanding, exceeding my expectations every time and their staff is kind, friendly but also highly skilled. I was completely impressed with their

professionalism and customer service. Thank you very much guys!

read more
Our auditor Sanyog Desai his professionalism and extensive knowledge made a significant impact on our journey to a successful audit.Once again, I would like to express my sincere gratitude for your

great help.

read more
I am pleased to share my overwhelmingly positive experience with the GCC auditor during the recent meeting. From start to finish, the auditor's professionalism, expertise, and commitment to the task

at hand were truly remarkable.

read more
I had the pleasure of dealing with GCC and the Auditor assigned to me to guide me through my NDIS re-verification audit . I like most people a little nervous that I may have missed something. From

the start up zoom audit process I was greeted with a calm approach , I found the audit process not only informative and helpful but Al Matin gave me motivation again after what has been a very hard couple of years. He explained ways for me to keep growing and improving my business, my audit was successful and insightful, I would highly recommend any small business to be at ease when dealing with GCC and staff . An overall great experience.

read more
GCC have delivered a high standard of service which sets a precedence amongst their competitors. They were super informative and also educative which gives our organisation the confidence that our

practices are in line with NDIS expectations. They're professionalism and delivery is commendable and I wouldn't hesitate in recommending their services to other providers. Thank you GCC! (Krisneil Care)

read more
Great help! Made the audit process, quick easy and very positive. Thank you!
What an amazing team, GCC made me feel so comfortable through out the audit process for Fidget & Co. The team is extremely helpful, communicative and professional. I highly recommend GCC.
What a Team!As scary as an audit can be these guys made it seem so simple with their informative and regular communication.The auditor (Christine) explained everything in a way that I was able to

understand exactly what I needed to do, excellent communication.I highly recommend GCC to anyone needing help with their Audit process, or simply for advice.Thank you to all the Team.

read more
Thanks to GCC for all support and help , especial for our auditor Mel . she is very professional , knowledgeable .
My experience with my auditor Frann, was very pleasant. Thank you so much for your professionalism. I will certainly engage GCC for my next audit.
I've recently had an audit with Armin Eftekhari from GCC and I would like to highly recommend GCC especially Armin for the great work they do. Armin was highly professional and very knowledgeable

in his field. He made the process of the audit a very informative and supportive experience for us while acknowledging our efforts as a provider. Having an auditor with such approach further motivates providers to do even better with what they do. Many thanks to Armin and GCC.Kind regards,Laylan ShamdinDirectorBuilding Abilities Disability Services

read more
I would like to send great appreciation and positive feedback for our audit with GCC.Thank you for every team member who had participated during the process.We feel comfortable for the efficient

and effective communication between GCC staff and us.Special THANK YOU for Auditors - Shervin and MelThey are both very very professional and knowledgeable auditors. They delivered clear auditing structure and scientific procedures that minimising the confusion when we identifying what is the question, so that we could demonstrate our work quicker than usual. This made a smoother Q&A mechanism, therefore we felt less nervous and were able to present a better performance in the auditing.I am representing Helpie to appreciate your time and effort!We are looking forward to meet with you for our mid-term audit in 18 months.We would definitely recommend GCC to my friends.

read more
Feedback –I would like to thank the team at GCC for all the support and guidance provided to us throughout our audit journey. In particular, I would like to thank our lead auditor Mr Shari Ghobadi

for his patience, empathy and professionalism which led to a successful and stress-free audit.Overall it was a pleasure collaborating with GCC and I look forward to working with them in the future as well.Recommendations –I strongly recommend GCC to anyone looking for a professional, honest, and efficient organisation !

read more
Terrific experience! I would like to thank my lead auditor Shari Ghobadi for the excellent and efficient manner in which he conducted my NDIS certification audit for Specialist Behaviour Support. He

was extremely professional and knowledgeable. I would highly recommend GCC for the NDIS audit. Thank-you.

read more
GCC exceeded every expectation.Their Administration staff eliminated any apprehension and uncertainty I held with prompt and reliable guidance throughout the entire process.Their Auditor's

comprehensive knowledge and expertise, even with my company's specific requirements, was outstanding.Engaging GCC's services helped me develop a confident understanding of my business and quite a positive outlook from hereon.

read more
GCC is very professional and efficient when it comes to audit. We used GCC for our company NDIS registration audit and found them to be very effective and efficient. We passed our audit thanks to

GCC! Highly recommend them!

read more
I highly recommend GCC for NDIS audit. Good customer service and overall very informative experience.
We have thoroughly enjoyed working with GCC and our lead auditor Rob for the past two years! He is making the process a lot less daunting and is great at understanding your business. The standards

are applied to your systems and style of work, rather than putting all companies within the same square box! Looking forward to working with GCC and Rob in coming years.Would highly recommend GCC to anyone wanting to achieve and maintain their ISO certification.

read more
Our Auditor Abdullah was very thorough and informative with comments on how we can still do better and how our Integrated Management System can help us grow.
Our Auditor, Mosta Ashena, is very professional and highly knowledgeable in his craft. He made sure that applicants to become NDIS Provider have the right knowledge and skills before recommending to

NDIS Commission for approval.Thank you GCC and Mosta and we are looking forward to our midterm audit.God bless!

read more
I received excellent customer service from GCC team before, during and after my audit exercise. They were professional in their communication and business conduct.In terms of cost, I got value for

money. I did shop around before I choose them. I found GCC affordable without having to wait for a long time for audit appointment.I confidently recommend GCC for your NDIS provider audit, and you will never regret you did.

read more
Highly recommend with 5 stars for their professionalism and outstanding communication throughout the Audit. Many thanks to the Lead Auditor - Joven Mercado and Certification Co-ordinator - Priscilla

Bonella for their outstanding effort and service.

read more
We have had a wonderful experience with GCC as we go through the NDIS verification process. We have used GCC twice now and on both occasions they have provided a high quality service. Their

communication is next to none, with quick informative replies.Their service is always positive and friendly yet professional and helpful.I would highly recommend GCC to anyone in need of this service.

read more
All staff, managers, and auditors have effective communication, oriented and innovation. Enjoyed working with GC Certification and thank you for your professional nature. I recommend GC

Certification for now and the future.

read more
Thank you to GCC (Jo and Mandana) for your professionalism, kindness, excellent feedback and sense of humour that lightened up a super stressful time. I don't think anyone looks forward to 'audit

day' but you certainly made it much less stressful. Thank you!

read more
My auditors were both lovely. I learnt soo much from my audits. I am guaranteed I will be improving myself from their feedback. Great service !!
I am very happy working with GCC from the day one I have contacted and their communication was excellent on every phone call or on enquiry.The auditors were excellent and I will highly recommend

for JO Gray and Mosta.

read more
We had Mel Peka as our auditor. We highly recommend her for her professionalism, attention to detail, and at the same time, being lovely and supportive to make us at ease during our audit. She is

very customer focused and full of knowledge that she shared with us as well.

read more
I would like to thank the team at GCC for their services. In particular, I would like to thank my lead auditor Faz.Faz was extremely patient with me and explained all the requirements for the audit

well before the audit date.He was able to explain in simple terms what documents were needed and why they were needed. For anyone wanting to get an audit done, I would highly recommend you get into contact GCC.Thanks again GCC and I'll definitely be back for my next audit.Abdi

read more
Absolutely fantastic service, in particular from auditors Faz and Sladjan who were incredibly professional and understanding, as well as Kath who was very accommodating. Will definitely be going with

GCC again, and requesting Faz and Sladjan again if possible, as well as recommending GCC to the other providers I work with.

read more