ISO 27001 Information Security Management System
 ISO 27001 helps organization to manage assets such as financial information, intellectual property, employee details and other important information.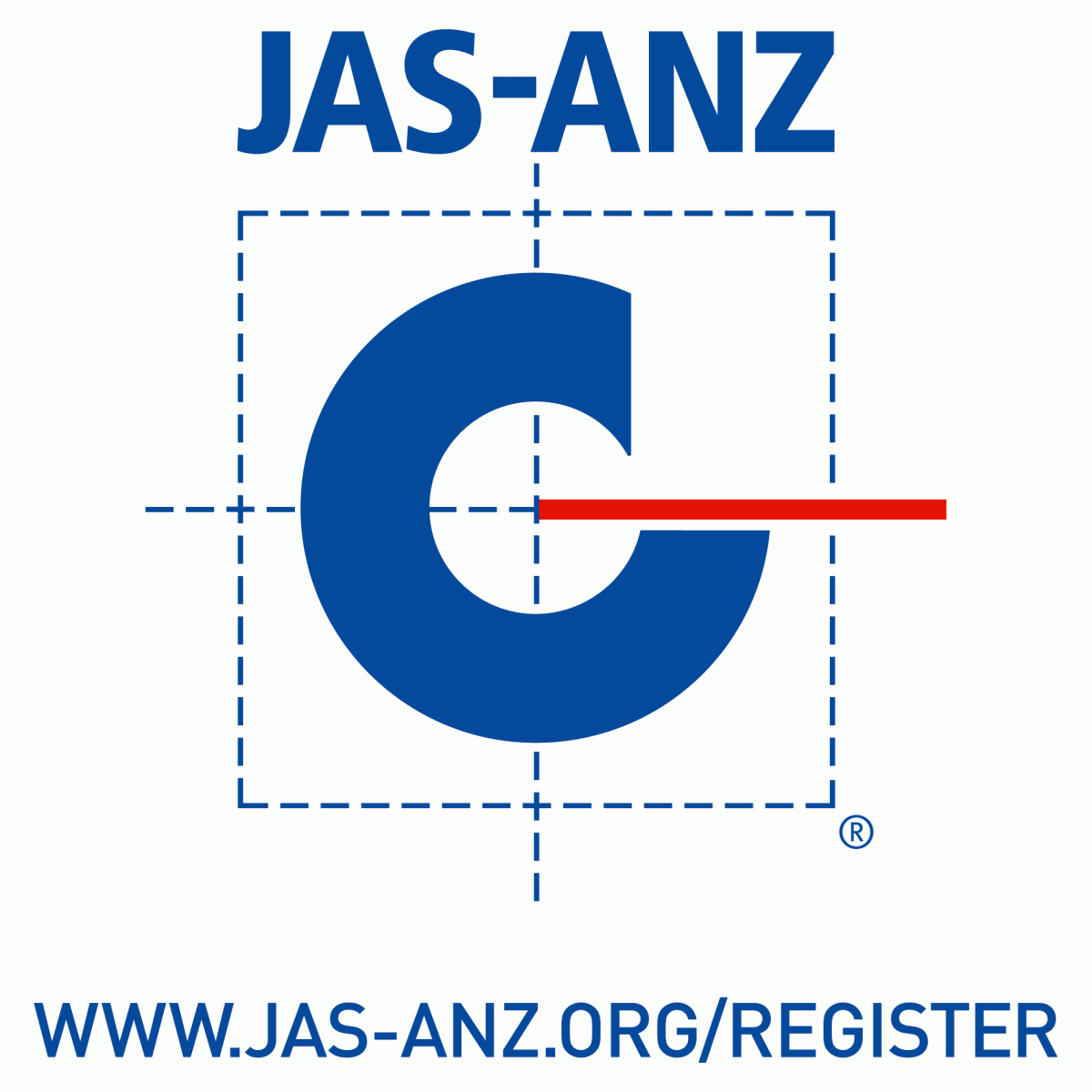 About ISO 27001 Information Security Management System
ISO 27001, also known as ISO/IEC 27001, is an internationally recognised structured methodology dedicated to information security and its related risk management processes.
It defines the requirements for an Information Security Management System (ISMS) and is a joint publication from the International Organisation for Standardization (ISO) and the International Electrotechnical Commission (IEC).
The management of data and information in your organisation is critical to remain compliant with the regulatory bodies in your industry, and ensure that you are taking your responsibility as custodians of that data seriously. This has a huge impact on the confidence and trust that your customers, partners, and the industry as a whole have in your business.
Note: The new version of ISO 27001 has been published in October 2022. Review the changes of ISO 27001:2022 here.
GCC has completed the JAS ANZ transition requirements and is pleased to offer accredited certificates for ISO 27001:2022
For clients currently certified to ISO 27001:2013, the transition guideline to the 2022 version of the standard can be accessed here.
Quick Quote
Fill out the form below to find out more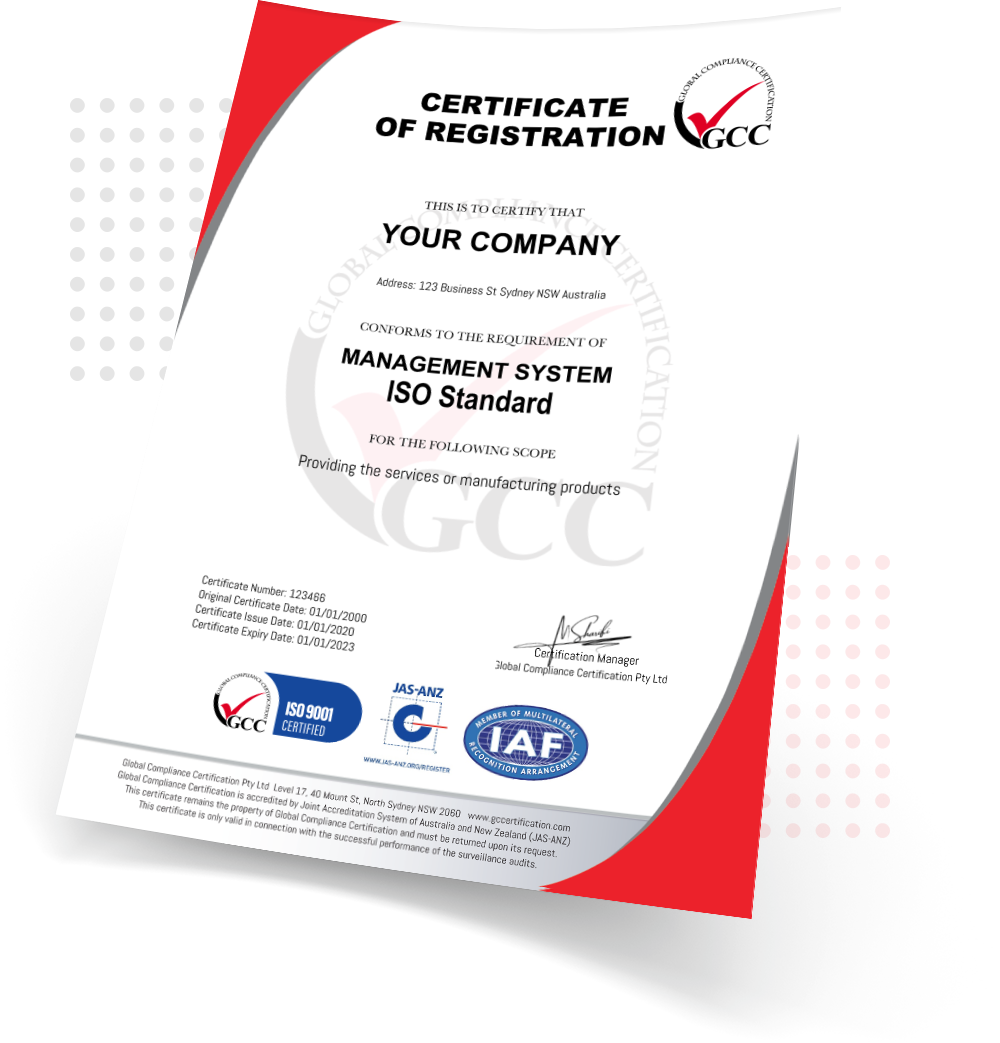 Focus of the ISO 27001
Define a security policy to manage
Confirm the scope of your ISMS to manage that policy
Perform a risk assessment that analyses your current systems and processes
Determine how to manage the risks you identify during your assessment
Create controls designed to mitigate the identified risks, and implement them
Publish applicability criteria to ensure that the controls are correctly used
Benefits of ISO 27001 Certification
Mitigates your risk of cyber attacks by ensuring you have effective security systems in place
Ensures the efficacy of risk management systems
Effective data protection instills greater confidence from stakeholders
Minimises opportunities of non-compliance or with regulatory bodies or laws
Reduces negative financial impacts from information system failures
Certification Process

Certification involves GCC assessing your organisation in order to ascertain that management systems meet the requirements of one or more recognised standards. Becoming certified to a nationally or internationally recognised standard is of great benefit to an organization. It improves overall performance, builds confidence within stakeholder groups and broadens the scope of new opportunity.
Frequently Asked Questions
GCC Training
Empower your team with our self-paced efficient training.
ISO 27001 – ISMS