Hazard Analysis Critical Control Points (HACCP)
Maintaining effective supply chain controls for your business.
What is HACCP?
HACCP – General Principles of Food Hygiene CXC 1-1969, Rev. 2020, is a guideline that provides a framework of general principles for producing safe and suitable food for consumption by outlining necessary hygiene and food safety controls to be implemented in production (including primary production), processing, manufacturing, preparation, packaging, storage, distribution, retail, food service operation and transport of food, and where appropriate, specific food safety control measures at certain steps throughout the food chain.
Quick Quote
Fill out the form below to find out more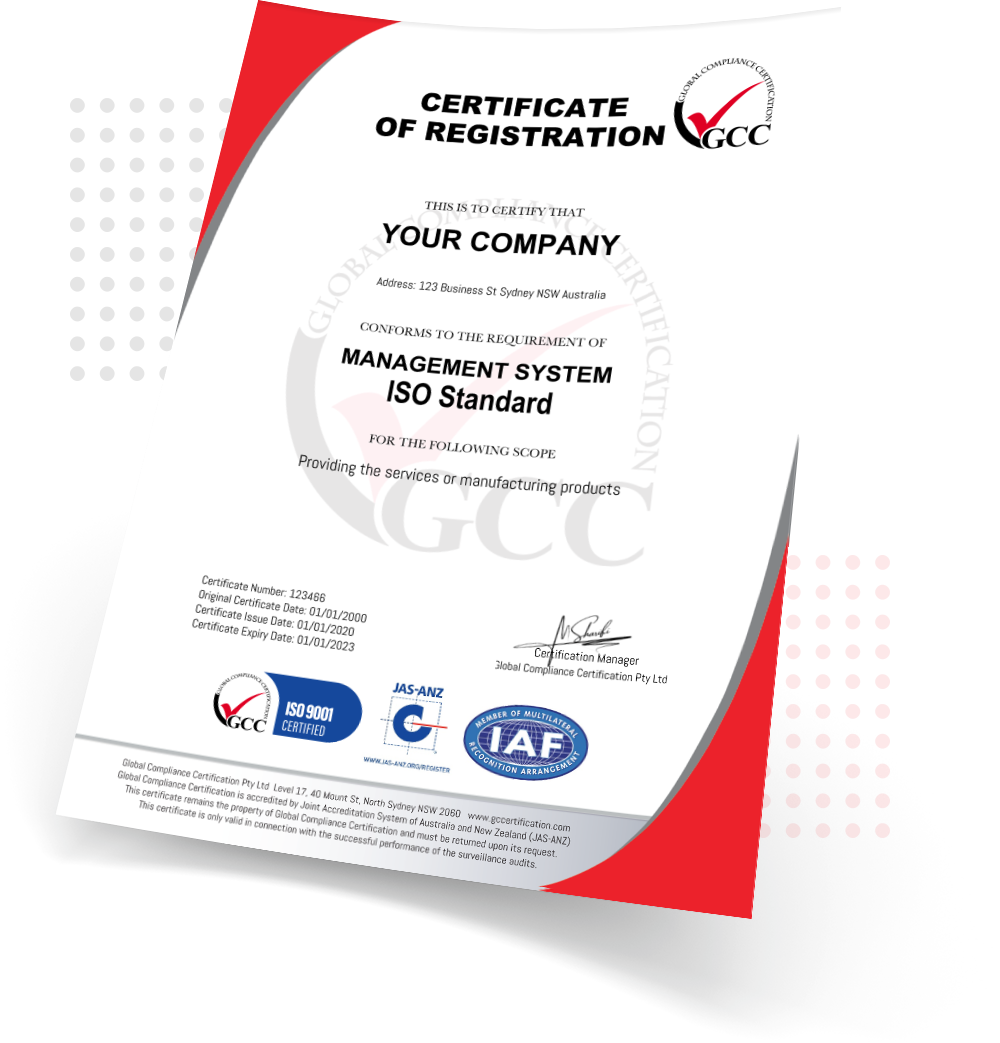 Benefits of HACCP Certification
Sustainable food safety assurance
Greater satisfaction among customers and employees
Attracts investment, enhances brand reputation and removes barriers to international trade within the food industry
Provides an advantage over competitors who are not accredited
Greater economy through process improvement, higher return on assets and greater profitability
Increases buyer, retailer and consumer confidence within the food industry
Manage food safety risks across the whole supply chain
Align with ISO 22000 food safety management system
Note: This program is not accredited by JAS-ANZ.
Certification Process

Certification involves GCC assessing your organisation in order to ascertain that management systems meet the requirements of one or more recognised standards. Becoming certified to a nationally or internationally recognised standard is of great benefit to an organization. It improves overall performance, builds confidence within stakeholder groups and broadens the scope of new opportunity.
GCC Training
Empower your team with our self-paced efficient training.
HACCP – Food Safety