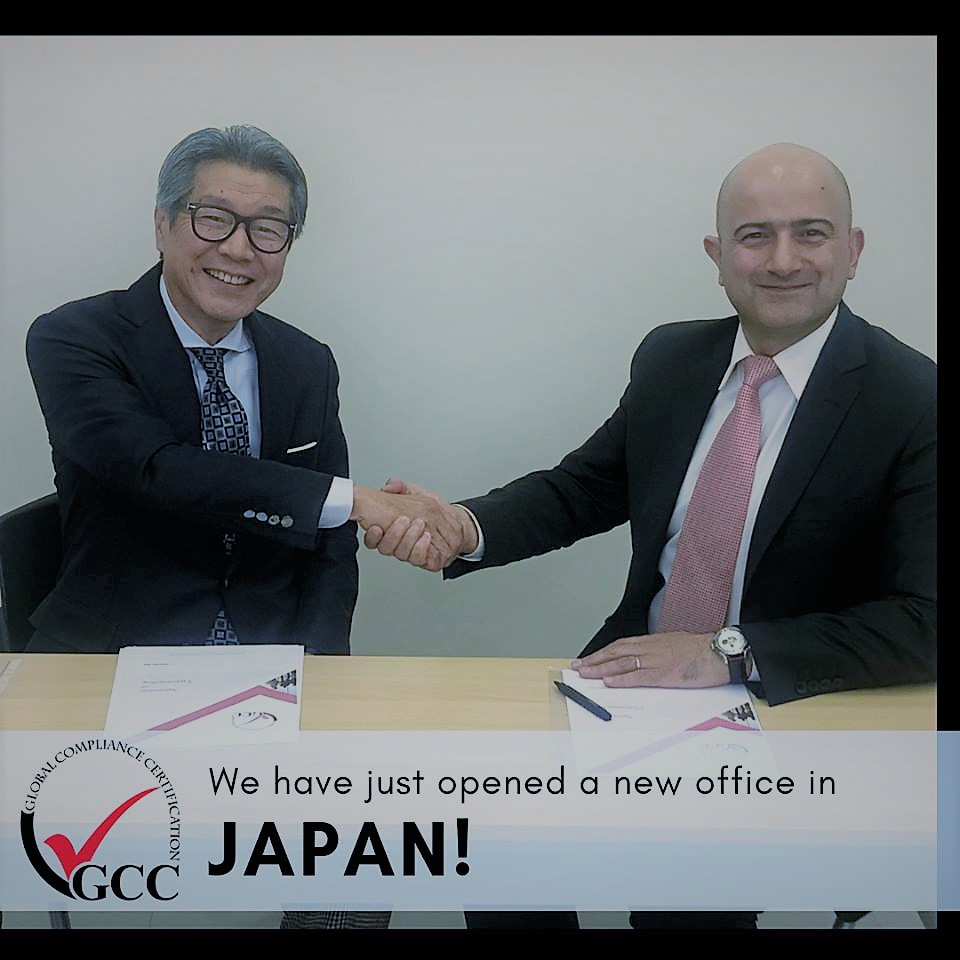 Global Compliance Certification has just opened a new office in Japan!! We are thrilled to announce that our new Japanese partnership has allowed us to extend our services to Japan! GCC JAPAN, Our Japanese partner has already issued over 1,800 accredited certificates which will be transferred to GCC over the next couple of months. Prior to our agreement, we have successfully conducted a detailed internal audit in Japan, and JASANZ has also reviewed and approved our scope extension to provide the services in Japan!
We are excited to work with a dedicated and knowledgeable team in Japan, where industry and organisations are highly committed to management system and expect high quality services.
This is just the beginning of a very meaningful and significant partnership in overseas. We look forward to increasing both the depth and breadth of our certification services in Japan and Asia region in future.
Japan Office Address: 2-11-19 Daimyo Chuo-ku, Fukuoka city Fukuoka Perfecture Japan
Phone Number:  092-721-6131
Training is an important asset to your business, visit our Training page.