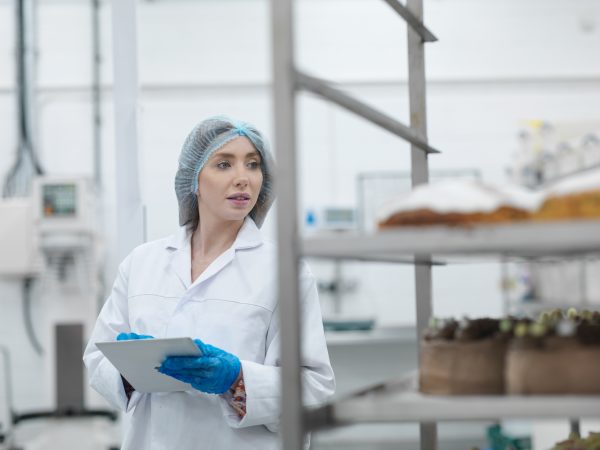 What is Food Safety HACCP Accreditation?
Food safety audits evaluate your production processes and identify potential practices which exhibit food quality risks. These risks may lead to product recalls, fines, and other negative consequences. A food safety audit will help you avoid costly mistakes and keep your company compliant with regulations.
Hazard analysis and control (HACCP) General Principles of Food Hygiene CXC 1-1969, Rev. 2020, is an internationally recognised standard for ensuring safe production processes. It is designed to help companies identify potential risks and implement measures to minimise them. A HACCP plan must be implemented throughout the food manufacturing process, including raw materials, processing, storage, transportation, packaging and distribution.
There are 7 HACCP Principles that need to be audited.
1. Hazard analysis
This is an important step in the process because it allows you to identify any possible risks in your business. If something is found to be hazardous, you will need to implement safety measures to prevent it from harming your employees or customers.
2. Critical Control Points
A critical control point is an important step in any production line. A CCP is a specific instance within that process that helps to reduce the risk of a potential problem occurring. An example of this might be something like labelling, cleaning, or equipment checks.
3. Critical Limits
CCPs are closely related to their critical limits. A critical limit is an upper bound on something that you should not exceed. For example, if you had a CCP about temperature, then the critical temperature might be 10°C. If you exceed this temperature, then you may experience damage to your product.
4. Critical Control Monitoring
Your critical limits are the parameters that define the boundaries of your safety zone. You need to understand them well enough to know when you are approaching them. Your CCMs are the methods you use to monitor your CCPs. How often will you check them?
5. Corrective Action
If an extreme deviation from the expected behaviour occurs, the system will automatically initiate corrective action. For instance, if a cooling unit fails to maintain a constant temperature within its tolerance range, the system will shut down the cooling unit until the problem is resolved.
6. Procedures
Food safety is the responsibility of every company in the food supply chain. All companies must follow strict guidelines and regulations when it comes to the production, processing, packaging, transportation, storage, marketing, sale, and consumption of food. These guidelines and regulations are designed to protect consumers from any potential health risks associated with consuming food.
7. Record Keeping
The final step is to ensure that all the processes, including the tolerations, and corrective actions, meet the requirements of food health and safety legislation and regulations.
Benefits of HACCP Certification
• Sustainable food safety assurance
• Greater satisfaction among customers and employees
• Attracts investment, enhances brand reputation, and removes barriers to international trade within the food industry
• Provides an advantage over competitors who are not accredited
• Greater economy through process improvement, higher return on assets and greater profitability
• Increases buyer, retailer, and consumer confidence within the food industry
• Manage food safety risks across the whole supply chain
• Align with ISO 22000 food safety management system
Contact us today to get started on your compliance journey! We will help you understand what HACCP is, why it matters, and how we can help you achieve your goals.
P: (02) 8644 0603
E: operation@gccertification.com
A: Level 1/77 Pacific Hwy, North Sydney NSW 2060