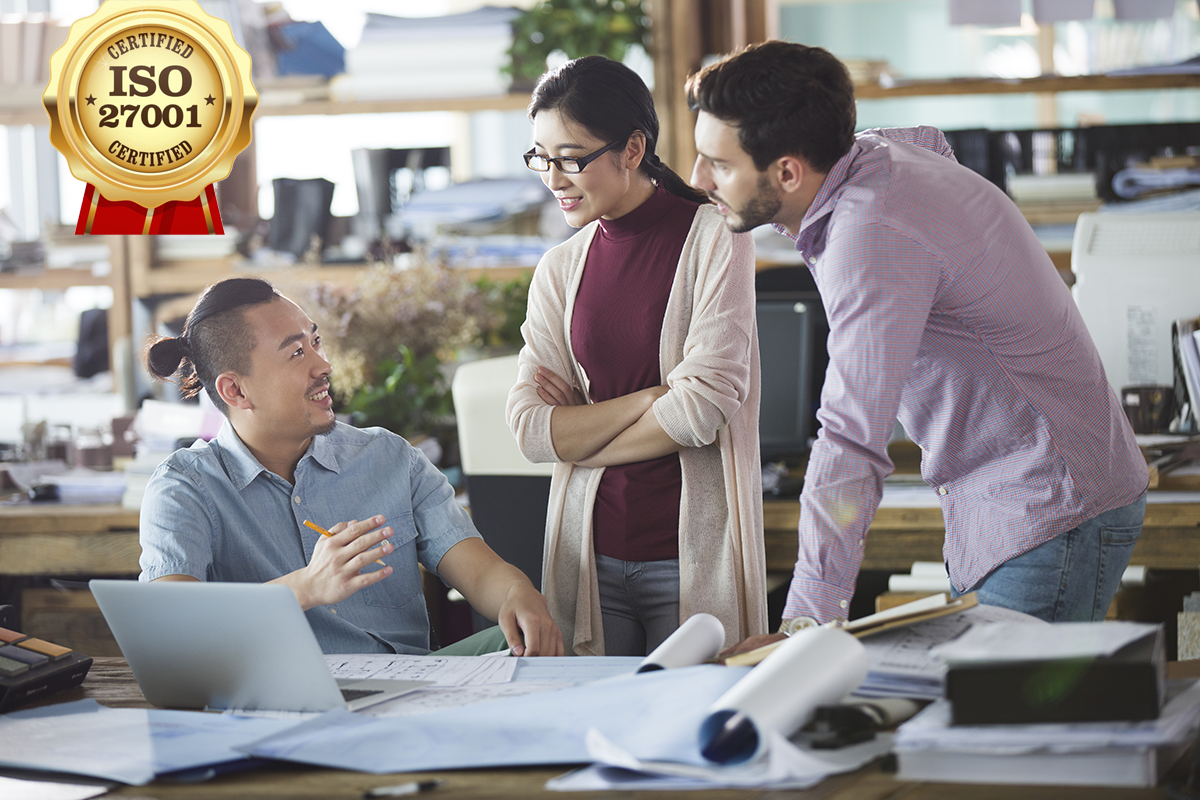 Recently, a malicious data breaching attack on a leading telecommunications company has left thousands of customers at risk of identity fraud. The situation has rejected the company's claims to be a trusted and reliable business. As a result, the corporation has fallen into the crossfire of countless negative media reports. Competitor companies will be immediate beneficiaries of the data breach. Nation-wide, Australians are demanding that telecommunication companies be more vigilant against the risk of hackers.
Breaches like this can be avoided with appropriate ISO certification. ISO 27001, also known as ISO/IEC 27001, is an internationally recognised structured methodology dedicated to information security and its related risk management processes. It defines the requirements for an Information Security Management System (ISMS) and is a joint publication from the International Organisation for Standardization (ISO) and the International Electrotechnical Commission (IEC). The management of data in your organisation is critical to remaining compliant with the regulatory bodies in your industry and ensuring that you are taking your responsibility as custodians of that data seriously. This has a huge impact on the confidence and trust that your customers, partners, and the industry as a whole as in your business.
Some of the key benefits of implementing ISO27001 into your organisation are:
1. Consistent Protection of Confidential Data
When adopting ISO 27001 into your business structure, you will be required to set up an Information Security Management System (ISMS) that follows defined security protocols. This enables organisations of any kind to manage the security of assets including employee details, intellectual property, and financial information. Many businesses do not consistently manage or define the process of data management. The data protection provided by ISO27001 mitigates the risk of cyber-attacks by ensuring you have consistent and effective security systems in place. This instils confidence in stakeholders that their data will be handled with integrity, allowing you to improve work relationships, retain existing clients, and establish a marketing edge against your competitors.
2. Avoid Regulatory Fines and Financial Loss
ISO 27001 helps businesses avoid financial penalties that are given to those who do not comply with data protection requirements such as the General Data Protection Regulation (GDPR). The average worldwide cost of a data breach is $5.93 million AUD – that is a huge 6.4 percent increase since 2017). This is a cost that can be avoided with the data protection and information security provided by ISO 27001. Organisations can manage the protection of information assets using ISO 27001, better preparing them against cyber threats and potential penalties or financial loss.
3. Enhanced Reputation
ISO 27001 meets international security standards, meaning that it is known and accepted as a secure and reliable ISMS. Having a proven, trusted ISMS demonstrates your organisation's proactive stance towards maintaining data security. This is highly appealing to shareholders, allowing your business to align with international regulations. The framework of ISO 27001 ensures that your organisation has all the necessary tools to strengthen the three pillars of cyber security: people, processes, and technology.
4. Improved Business Structure
Organisations who use ISO 27001 are required to conduct annual risk assessments, helping you make changes to your business when necessary and ensuring that your organisation is up to date with the latest advancements. To implement ISO 27001, organisations must dedicate resources for management and operations – these may include: a senior executive leader, information security management, and information security operations. This prevents confusion, simplifies processes and improves structure and focus. As organisations adapt and expand, it can become extremely difficult to monitor and maintain information security responsibilities. Therefore, ISO 27001 is an extremely valuable tool for maintaining business structure and organisation.
Contact us, as GCC today and find out more about how our ISO 27001 services, can benefit you!